This year, in the holiday craziness, take a few moments (for yourself and those you love) to create a more luxurious holiday season.
Luxury is about EXPERIENCES, not things.
Choose this year to focus on those you love (including yourself, yes you… I know time is the ultimate luxury) and make it even more luxurious – let's do it!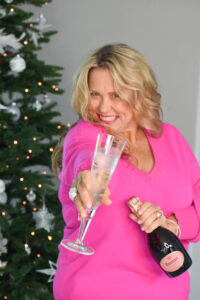 Pour Yourself some Champagne – it's not a secret it's my fave drink of choice, and you can find these wonderful mini's this time of year. Start the holidays by pouring bubbles (could be sparkling water or pretend Champagne, I love French Bloom) into a pretty glass and sit down to make that long list of things you want to get done this holiday season. Savor the moment. 
Take yourself on a date – seriously. This is incredibly decadent, I get that! Book your favorite restaurant or sit at the bar at your favorite spot, enjoy a moment to yourself, and reflect on all that you are grateful for this year, all the things you can look forward to. Take a breath. Order that cocktail. Eat a yummy (uninterrupted) meal. Sometimes, quiet time is the ultimate luxury! 
Create a gift spreadsheet – I've been doing this since 2003 so I can tell you every gift I have given those I love (I know, you think I am crazy), but it will save you time, maybe even money .. and prevent you giving the same thing each year! 
Create a gift station – Allocate a dedicated space in one of your closets; mine holds a variety of gift wrap, cards, tape, scissors, bows, and an assortment of gifts I can easily give this time of year. I also bulk buy Williams Sonoma Peppermint Bark (also called Crack in my house), all my friends know it's the BEST thing to give me, I'm obsessed)!
This time of year, maybe add a few bottles of wine, champagne, and gift bags for an instant and easy gift for everyone and those spontaneous get-togethers.
Make a list of fun ideas – I want to be a tourist in Tampa this year, so I made a list of things I want to do and see so that I don't hear myself saying, "oh, I wish I had known about that" or 'next year I must do that" – nope not this year! What is something you have ALWAYS wanted to do in your area? Add it to your list!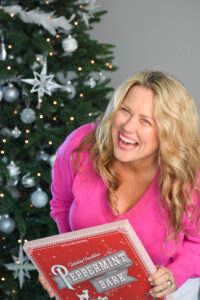 Source Hostess Gifts – go to your favorite store and stock up! Mine is Williams Sonoma and HomeGoods – find a supply of fun items you can add that are easy i.e. Peppermint Bark, Wine, luxurious hand creams, bath products, family games, and eye masks, whatever you think would be fun to share. My friend Meg's list is the best every year – I would love anything on this list! 
Update Your Guest Room – it's also not a secret I love to host people in my home (you can see what I put in my guest room and our Amazon Guest Room list here). Make an appointment with yourself, refresh the linens, top up the supplies, and add a holiday candle and a few decorations so you are ready for any guest with no last-minute rushing! 
Tip Everyone – visit your bank or ATM and get lots of cash, write names on envelopes, and you are prepared to thank everyone who helped you through the year. This is the time of year to be extra-generous, and even better if you have time to write a little note for each person, too. 
Say No – NO is a complete sentence! Give yourself the luxury of a mental and emotional break from all the obligatory events.  It's okay to decline the invitations; it's okay to say, "Thank you so much, I have another commitment." – no one knows the commitment is under a cozy blanket watching Love Actually for the 10th time eating Peppermint Bark … just me?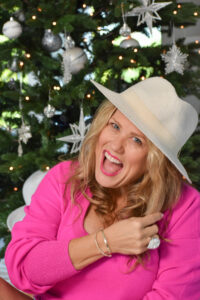 Schedule Self-Care – this season can test even the most positive among us when we feel like we are limping to the end of the year. Shut out the noise, run a bubble bath, light a candle, and add this fun bath pillow. Schedule a massage, treat yourself to an overnight stay at your fave hotel to escape the crazy. Book a lunch date with your bestie, order an Uber, and laugh until your sides hurt. Do something that reenergizes you so that you have the fun, love, and energy this season for those who are important to you.
Remember this, everyone wants your attention, not everyone deserves your attention.
This holiday – choose the luxurious approach!