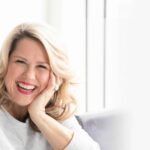 If you want to
finish this year strong
, consider what you can do to feel confident, strong, and organized by applying a few strategies (we consider this part of our end-of-year system).
We have so many 'systems' to finish the year strong and thought we'd share them with you – maybe there are a few items you can consider so that you feel more organized to start the new year:
Conduct an Annual Audit
Schedule an appointment with yourself to review your own progress against your annual goals. I take myself to a divine hotel, order champagne, get out my goals, and then reflect on my performance (budget to actual). This process is helpful to end the year, celebrate your wins, learn from your losses, and plan for your future.
Gift Generously
This is the season to tip generously to anyone who has supported you this year.
Your dry cleaner, chiropractor, beauty services, delivery drivers, trash collectors, UPS store, lawn service, palm tree guy (yep that's really a thing living in Florida).
Share cash when you can because that's the best gift to allow people to choose how to use it in the best way for them.
If you give food gifts, consider things that can be shared with others.  I am a fan of gifting the Williams and Sonoma Peppermint bark… it's called Christmas Crack in our house (for obvious reasons). If you want to see our
2022 Neen's fave list, click here
Thank everyone
Write those long-overdue LinkedIn recommendations you have been meaning to write, and send thank you notes to your team and people who have really helped you achieve your goals this year i.e. your travel advisor, accountant, financial planner, concierge, and driver. Handwritten notes are so powerful, not done enough, and so appreciated.
Schedule recovery
Schedule 'nothing' days – no meetings, no commitments, no obligations – you deserve it – you worked hard this year.
Recovery might also include a long walk, a bike ride, a spa day, binge-watching your fave show, a long lunch with a friend – do something that recharges you – schedule recovery time. Athletes know the muscles are built in the recovery stage; we need to remember that, too!
Also, consider what vacations you want to have next year and block those dates in your calendar in anticipation of planning a fabulous trip! I recommend working with a Virtuoso Travel Advisor!
Clean everything 
Clean out client files, receipts, and stationery drawers, this is the perfect time of year to get rid of unnecessary paper or items that have accumulated in your workspace, donate, recycle, or trash – start the new year with an organized workspace.
This is the perfect time to drop off to your dry cleaner: your winter coat, trench coat, and all your scarves and pashminas so that they are clean to start the new year!
Refill and replenish everything in your travel bag (we have a go bag permanently packed). Replace and recycle the items you have been using all year. We have a complete list of luxe travel supplies we use on Amazon –
you can see it here
Invest time to disinfect your suitcase (it's gross how we drag our bags in hotels, airport bathrooms, on streets, etc), your handbag, and any items you use regularly.
Send items off for repair if needed and clean zippers and every part of the items. We have always used Briggs & Riley luggage, and they have a lifetime guarantee, so I have sent it in for any cleaning or repairs needed at this time of year.
What would you add to this list you do at the end of every year? Love to hear your suggestions.