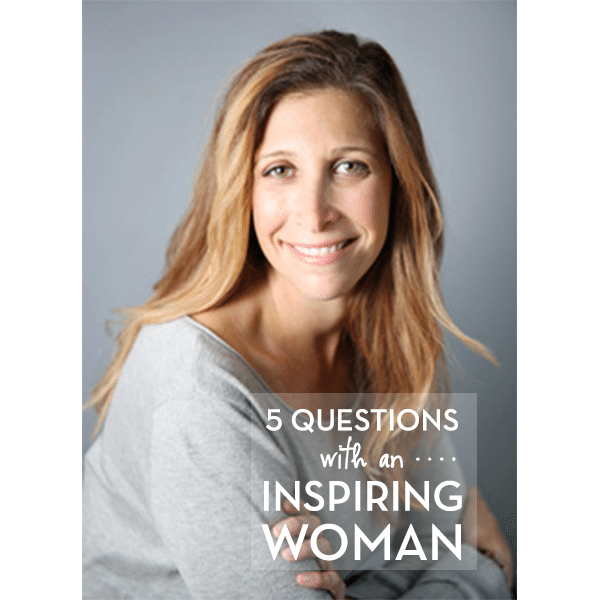 Laurie Palau is a Doyelstown, PA based entrepreneur, speaker and owner of SimplyBOrganized.  Like her predecessors in the Inspiring Women series, she is a dynamic, hard working woman, with an inspiring work ethic who also happens to be a wife and mother of two teenage girls.  She's not only a friend of mine, but I am a loyal client of hers.
She's helped me organize my home by creating zones for my high traffic areas, and most importantly, helped create a process for archiving family photos and mementos.  By doing something she feels passionately about, she's created a fantastic, lucrative business that actually improves the lives of the families she works with.
I'm so fortunate to have a phenomenal network of kick a** women in my life.  In fact, I'm surrounded by so many of them, I almost live in a bubble. Recently, though, I was reminded that there is still a segment of the population who will call a woman "crazy" or "unstable" if she shows a characteristic other than passiveness.  I don't know how else to to combat such a narrow world view than to continue to speak out, and this series is one of the ways I can do that. By highlighting the success of empowered woman who took a risk, didn't take no for an answer and reap the benefits of following their instinct I hope we can inspire other women to do the same.
You know I LOVE what you do!  I've been a client of yours for physical and virtual clutter and think your services are invaluable. Tell our readers exactly how you help your clients.
Most of my clients have an idea of what they want to accomplish-whether it's decluttering a room, deciding how to maximize a space, or dealing with paper clutter. I help develop a strategy by breaking their overwhelm into a manageable action plan that they can either execute themselves or hire us to do with them.
What is the most problematic/cluttered areas in your clients' homes and how do you combat it?