I am regularly asked about my fave champagne… it's hard to have a favorite champagne, but if I had to choose, it would be the Billecart Salmon Rose… closely followed by the Le Clos Saint-Hilaire.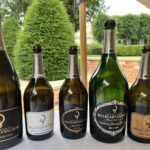 Why do I love Billecart-Salmon Champagne so much?
Firstly, the Rose is delish, the prettiest pink, and more affordable – it will always delight you. It is associated with so many special memories for me.
The Le Clos Saint-Hilaire is named for its Clos (a dedicated one-acre terroir that is an enclosed plot with a stringent set of standards). They even returned to their ancestral champagne-making methods by using workhorses and sheep to tend the area.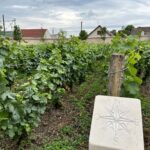 Billecart-Salmon champagnes get their name from their founders, Nicolas François Billecart and Elisabeth Salmon. The Maison began in 1818. They were also assisted by Elisabeth's passionate brother, Louis Salmon.
Here's a tip: when you see two names on a champagne label, it indicates the merging of two families.
Did you know they are still family-run?
Since the beginning, family members have succeeded one another for seven generations in the village of Mareuil-sur-Ay, near Epernay.
This summer Mathieu – 5th generation, spoiled me when I visited the Maison by singing happy birthday and sharing a magnum of absolutely delish bubbles – what a treat!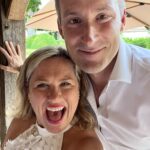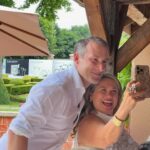 The House of Billecart-Salmon uses a technique of cold settling in stainless steel tanks (first introduced at the end of the 50s). Then aged in chalk cellars dating from the 17th and 19th centuries. This Maison was one of the most spectacular we visited in Champagne, and they have paid attention to every detail, including crystal stoppers in the barrels – it's quite the sight to see.
The Clos, a one-acre,  little park-like space beside the house, set aside by Grandma, dedicated to Pinot Noir grapes, and the first harvest was in 1995 – named after the patron saint of Mareuil-sur-Ay, Le Clos Saint-Hilaire.