Neen James Store
If you want great resources to increase your impact, influence and productivity—you're in the right place!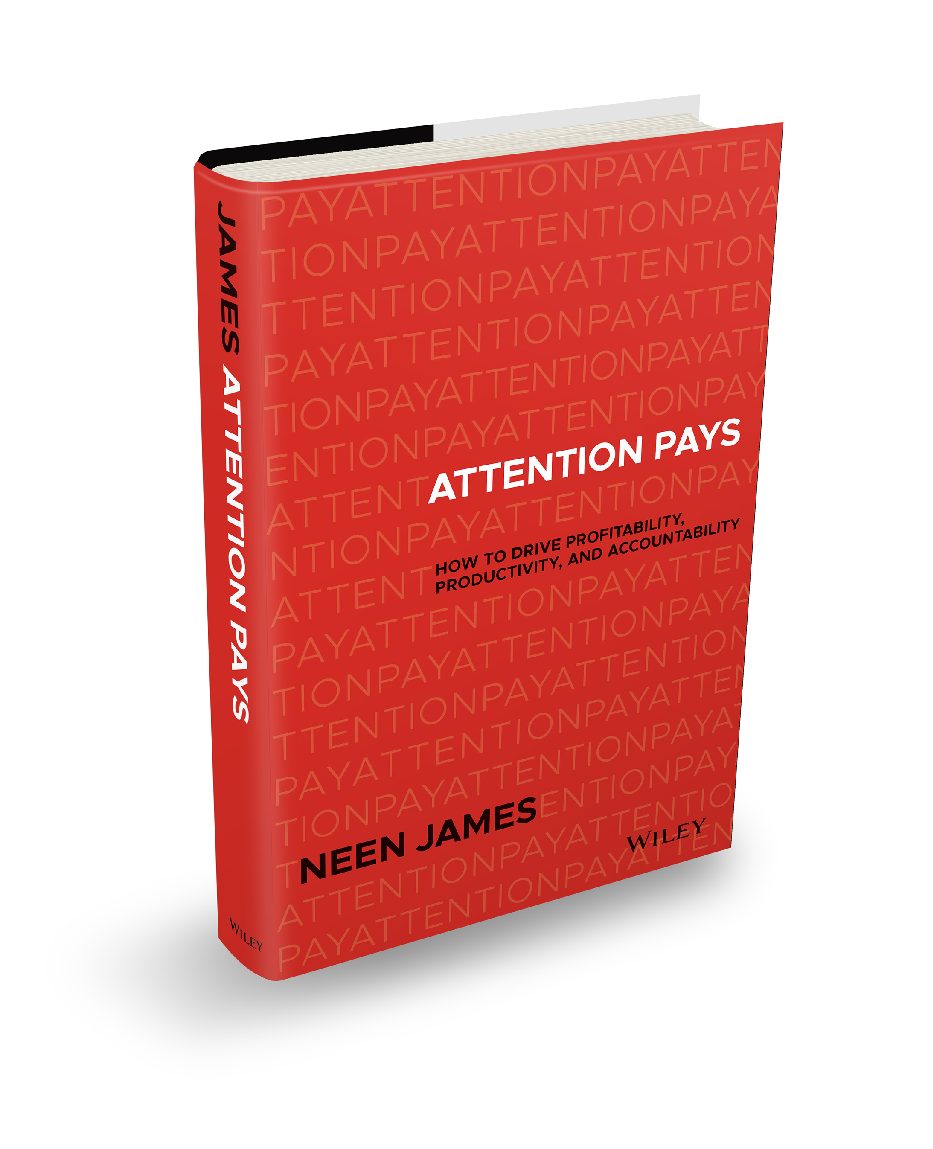 $25
Pre Order Now
Book by Neen James
Drive profitability, productivity, and accountability - Coming 2018
To create extraordinary lives, we must learn to "unplug" from the constant barrage of disruptions and "plug in" to the tools, strategies, and mindsets that allow us to harness our attention to reach our highest potential—and this book shows you how. Attention Pays spotlights on the power of attention and absolute focus. Personally: WHO we pay attention to. Professionally: WHAT we pay attention to. And Globally: HOW we pay attention in the world—and to the world. In an on-demand, 24/7 society, where distractions cost millions of people productivity, profitability, relationships and peace, it's time to pay attention to what matters most.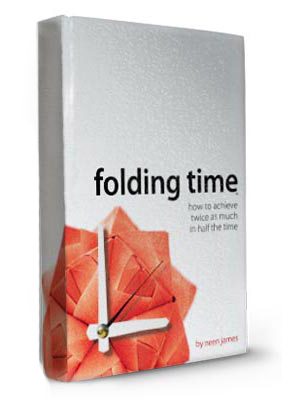 $20
Buy Now
240-page book by Neen James
All of us are constantly being asked to do more with less. But if we can get clear about the activities that make the biggest difference to our productivity, we can get twice as much done in half time and free ourselves up to get on with whatever else we choose. This practical, easy-to-read book is perfect for people who want more control so they can manage their time, focus their attention and manage their energy. If you feel overwhelmed running from one project to the next, and wonder how you'll ever get it all done... you can benefit from discovering how to Fold Time!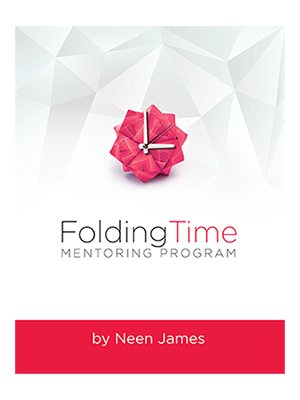 $97
Buy Now
Online Mentoring Program
Many leaders today are overwhelmed, over-stressed and overtired. We are all looking for ways to get more done so we can create more moments that matter. This 12 month program delivered to your inbox every 30 days, will only require 15 minutes a week for you to accelerate productivity: manage your time, attention and energy.
Order safely & securely online or call us at
(215) 230-0835

.