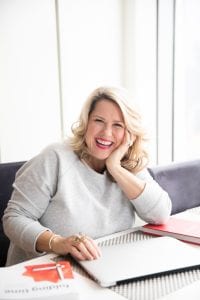 Recently while chatting to one of my biotech clients about productive prospecting he asked 'if my potential prospects are limiting their access to email how can I reach them?'
What a great question!
I was secretly delighted to hear some people are limiting their access to email (but that is a topic for another blog)!
Here are strategies you can communicate with influence without using email as your primary tool … each of these will take you no more than 15 minutes (now that's productive!)
Invite them to a tele-coffee – phone (leave a voicemail if you must) inviting them to a tele-coffee! What is a tele-coffee you ask? You make a coffee and they make a coffee and you talk on the telephone … for no more than 15 minutes! I do tele-cocktails on Friday (love those!)
Send a handwritten note – no one does this anymore and because we have so much electronic communication they will appreciate a 'personal touch'.
Send a magazine subscription – for usually less than $20 you could include a note: 'I know you don't have time to read all your emails but thought you might have a few minutes to enjoy a magazine… would love a chance to connect'
Send a postcard – handwrite a message on the back… same idea as the hand written note but it stands out in people's mail each day.  I like to send Aussie postcards with scenes and phrases that make people smile (it helps I am Australian). What is memorable about you that could also be shown on a postcard.
Send a parcel – everyone loves presents!  It could contain a recommended book, journal, or sample of your product. Include a note suggesting you get together by phone to chat about the book/journal/sample.   I once sent a jar of peanut butter and jelly to the director of a very large cable company with a note 'I know you don't have time for lunch but maybe a quick PBJ sandwich?' (I don't even eat PBJ – that is definitely an American institution… I found out that was his favorite sandwich). That jar led to many fabulous opportunities, great relationships, and a very profitable client.
Send a LinkedIn request – OK so this one does appear in their inbox… however… people take notice of invitations to connect and often take a moment to read your bio.
Invite them to a networking event – phone and offer to host them, introduce them to others they would benefit from knowing and connect at the same time – very productive!
Text them – no… you don't have to be up on the latest text memes however you can quickly and easily ask if they have time tomorrow to chat by phone. Not many people use text wisely for connecting, it is personal, quick, and usually gets a response.
Search social media profiles – you can direct message on Twitter or send a Facebook message.  These are alternative communication strategies and will appeal to different clients.
Create a video – create a 30-second invitation to connect with you and invite them to coffee. OK I admit this is another email… however you have to admit it is a creative one!
Your prospects and current clients do want to hear from you – you just need to get clever, cut through the clutter, be creative and do this more productively – now it only takes 15 minutes – which strategy will you try first?