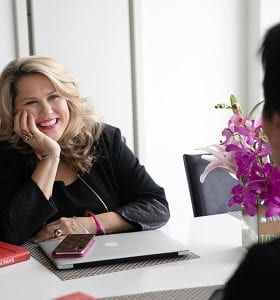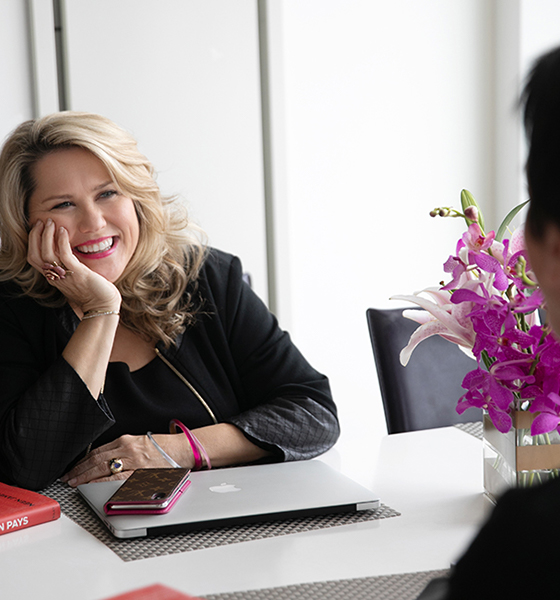 It's exciting watching social posts of 'first' vaccine photos, speakers sharing their first 'in-person' conferences, and watching my fave travel advisors share photos on planes … these posts give us all hope!
Right now there is still a high level of uncertainty as to what life will be like when we emerge from our home and create new routines with real people in public.
The hottest topic of client conversations right now with all our leaders from all industries including medical, media, manufacturing, travel, and direct sales they are asking me:
Neen, what is the future of the workplace?  
Not sure.
Together we are all trying to navigate how to design our workplaces to support teams to achieve their goals and objectives for the year all while feeling safe and productive.
A survey from the American Psychological Association revealed 49% of adults reported feeling uncomfortable about returning to in-person interactions when the pandemic ends. Even 48% of those who have received the Covid vaccine report feeling the same way.
Initially, some people resisted working from home, fearing they would decrease productivity, and many were delighted to discover the opposite:
Tiring commutes were replaced by energizing workouts.
Late office hours were replaced with lovely family dinners.
Constant interruptions were replaced with focused workflow.
Uber rides were replaced by Uber Eats deliveries.
Long client meetings were replaced by short Zoom calls.
No more battling public transport in bad weather, sitting in traffic for hours, squeezing personal errands into a lunch hour, trying to get to the gym (before or after work).
Some clients have seen significant changes in their health and relationships working remotely, they shared:
"I have slept better and deeper than ever before"
"Some people gained weight, I lost weight eating healthier at home"
"No more 4 am commute so now I am healthier"
"I was massively productive in 2020, I had to be, my family relied on me"
"last-minute lunch dates with my hubby then back to my desk are fun"
"I have saved money in every area of my life"
While there are many advantages to working remotely, we can't ignore the disadvantages of feeling disconnected, lonely, Zoom fatigue, massive distractions, fear, anxiety worrying about those we love, and wondering how we lead in such a unique time.
To help our clients we have been guiding them to ask questions and host conversations about these important topics:
Can our work be done remotely?
Does our workplace environment support social distancing guidelines?
What do we need to change to make it safe for people to return to work?
Can we design a hybrid model for our team?
Do we need to meet face to face as a team?
If so, how often?
Could face-to-face meetings be scheduled on one day per week?
Could we have a meeting-free day each week?
What guidelines do we need to implement to make everyone feel safe?
Is full-time remote work from home an option?
How do we keep our team collaborating if some are remote and some are in the office?
How do we keep the team engaged?
There are so many questions from leaders and team members, it's important to have these conversations now so we can design the best workplace for you!
To help everyone return to a workplace that feels safe, here are a few suggestions for your next team meeting:
Let's all practice kindness and extend grace to everyone for where they are at right now
How do we avoid judgment and be inclusive for everyone and their current feelings?
Not everyone wants to be vaccinated, how will we support the diversity of opinions?
Some people haven't had human contact in 12 months, can we help them feel less awkward or uncomfortable?
Wearing masks is a sign of respect for others– can we continue that for everyone to feel safe?
Can we agree on a day a week that everyone commits to being on-site?
Many companies are starting to return to work this month, you can read about the Microsoft philosophy here and their model – 6 stages of the COVID hybrid workplace.
Here are a few other articles you might enjoy:
What are your questions about the future of the workplace?    
Send me an email, love to help you in any way we can.