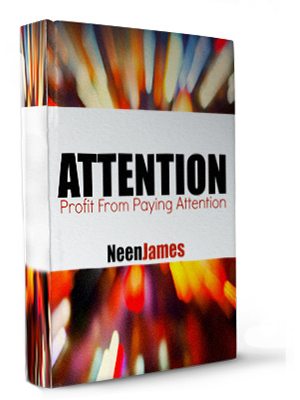 Attention Pays™: Creating Moments That Matter
Coming 2018
Let's face it – in today's world? There are a LOT of distractions – and walking away from work has become almost impossible as information and connections filters to us on our phones almost 24/7. Here's the thing though… we can become so desensitized to the constantly buzzing world around us that we miss the little things that can truly become BIG things in our lives. Our connectivity can be put on remote. Our focus jumbled.
But that doesn't have to be the case – and it shouldn't. If you want to live an EXTRAORDINARY life, then the time is NOW to start paying AH-Mazing ATTENTION. Not quite as easy as "flipping a switch" but not nearly as hard as people tend to make it – shifting your focus on the important things in life can be just the change necessary to create those true moments of value that matter. Neen's incredibly intuitive, easy to implement strategies and practical approach to business and life will have you eager to make that change.
Get ready for more MEMORABLE moments. Closer connections. Less stress. More joy. And the tools to live an AH-Mazing life every day.