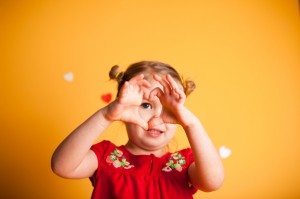 Do you want some inspiration to have even more fabulous and effective relationships with your clients, your friends, your neighbors… or even your partner?
Here are a few strategies you can implement – choose two and execute them today!
Turn off the TV and give someone your undivided attention.
Call a friend you haven't spoken to for a while and surprise them.
Leverage social media by using Hootsuite to pre-schedule connections
Find a friend on FaceBook and connect with them. Search old high school friends – fun!
Keep contacts updated via Google.
Use LinkedIn to connect with existing clients you enjoy working with.
Purchase a supply of note cards and randomly send a thank you note or thinking of you note.
Celebrate other's success by sending a card, leaving a voicemail and posting on their Facebook wall.
Plan a vacation (or even a long weekend) with someone you love.
Post photos to share great memories.
Capture memories and use fun sharing tools like Instagram (my fave)
Make calls on your blue tooth headset while driving (sorry Oprah I never signed the no phone zone pledge)
Carry stamped stationery with you everywhere so you can write someone a quick note.
Strengthen listening skills by 'listening with your eyes' (that's what my special friend Donovan tells me)
Leverage time zones if you have international friends and set up video dates.
Use Skype so you can see people you care about (and people won't multi-task while you can see them)
Use webcams whenever you can.
Set up phone dates.
Book virtual lunches – I do these with my friend Scott Ginsberg and love it!
Eliminate distractions – remove any distractions i.e. cell, tv, videos and focus on one person.
Set up blogs for family and friends so they can keep a track of all your fun activities.
Send email updates to let people know you are thinking of them and what's happening in your world.
Keep your status on social media updated regularly. It only takes 15 minutes a day.
Host an annual event i.e. we have an annual Australia Day party in our home in January and it is so much fun!
Create weekly calls with people you care about. Gina Schreck and I meet every Monday and it keeps us both accountable and connected (of course we do talk about shoes a lot too)
Collect business cards when you enjoy connecting with someone and add them to your contact list.
Have a face to face, real, eye to eye, belly button to belly button conversation.
What are your favorite ways to connect and improve your relationships? Share them here on our blog.