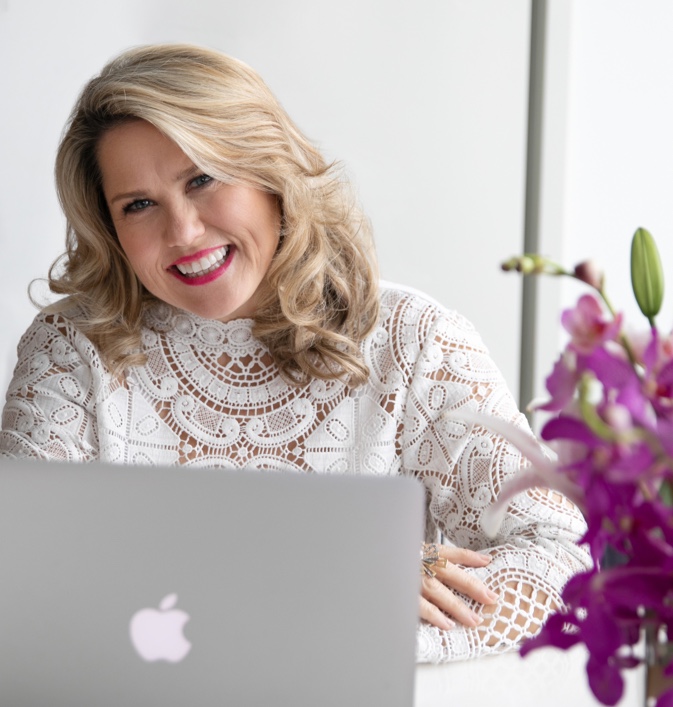 This year as you are planning to give and taking advantage of online shopping, here are some of my favorite things that make each day more glamorous, healthy, decadent, and luxurious, and even some holiday-inspired classics.
Maybe they will inspire shopping for those in your life that you love (or people that are hard to buy for). Every single product I use in my home (some every day) and I have given them all as gifts to others.
Something you may not know about me, I need to experience beauty each day, it brings me joy. Fresh flowers, a flickering candle, a bright pink top for yet another Zoom call… whatever it is I want it to look great, feel wonderful, and smell divine.
Imagine my surprise when this was explained so intelligently by Ingrid Fetell Lee in her TED talk, she says "tangible things make us feel intangible joy" – invest 13 minutes and enjoy watching her
TED talk
Where Joy Hides and How to Find it.
Note: this is NOT a paid promotional piece (however there are two referral codes you can use for hats or a Peloton LOL… in case you are shopping for yourself).
Less than $100+
EuroSpa Spray for your shower – these tiny little bottles of goodness will make you smile and allow you to add a spa-like feel to your daily shower, your guests will enjoy them too.
Williams Sonoma Peppermint Bark
– this is called Christmas crack in our house, once opened I can't stop eating it! Open a tin of it and I challenge you to not keep eating! You may get addicted so be warned! It's one of my fave things about the holidays and I LOVE it so much!
Williams Sonoma Croissants
– you can only buy these online and they ship frozen… every Christmas Eve our tradition is to take a few out of the freezer, leave them in the oven overnight to rise, and bake them in the morning. Your home will smell like your fave Parisian cafe and they are the BEST croissants I have ever had (outside of Paris of course).
KoMatcha
– is my daily matcha. Remember, not all matcha is created equal, of all the ones I have tried this is hands down my MOST fave, it's a small business, and it's on auto-ship from Amazon.
Read their story here. 
Wallaroo Hats
– stylish, SPF sun protection (designed by an Aussie), and when you order get 20% off entering NEENJAMES20 at check out – I wear the
Montecito
in Camel and the
Caroline
in Ivory (they are adjustable which is also fab).
Vira sun
sunglasses – these lightweight sunnies are polarised and perfect for working out. I love the
Venice
ones and wear them ALL the time.
The White Company
for candles and diffusers,
Fresh Grapefruit
is my fave scent and it's in most rooms in my home. I constantly burn candles at home (much to my honey's horror) – lovely smells transform a home, treat yourself.
Kushmi Tea – my fave flavor is Detox – it's grapefruit and smells delicious! I always pack this in my bag.
Blissy pillowslip – oh the luxury of divine silk – I have one and I also put one in my guest room too – I tell myself it helps me sleep better (possibly not true) but it does wonders for your hair and easier on your face too.
Gallon water bottle – let me be clear, this is a ridiculous size and heavy when filled, but it makes me drink a gallon a day and has encouraging motivational phrases on the side (perfect for the motivational speaker) and I play a game to try and beat the timing!
Selfie ring light for your iPhone – this works on your cell and your laptop – a great tiny addition to your tech toys, and a fun gift for teenagers too!
Ritzenhoff Champagne glasses – I collect these, have given these to friends I adore and each one is designed and accompanied by a matching napkin – so divine and different!
The Hill We Climb – this is the perfect gift book and features poet, Amanda Gorman's inaugural poem for the Country shared at the President's Inauguration.
$100+
JMethod Travel Sized Gym
– these sell out quickly and are designed by my trainer, JJ for everything you need at home, and when you get back to traveling. You might also enjoy following her on
Instagram
or consider joining her personal coaching daily workouts on the app
Ladders
Tiffany Coffee Mugs and Tiffany Tea
– yes that same Tiffany, I have an older design coffee mug that I use each day and have bought for all my girlfriends, and this tea is ridiculously delish – such a treat and it makes me smile each day.
Alessi Kettle – Alessi is one of my fave designers for fun and quirky home products. This kettle I use each morning to make my matcha and it's quick and stylish and it is the one appliance I allow on the countertops!
World's Best Roses – it's no secret I love fresh flowers in my house every day. When my Andy delivered 50 red roses from this company for Valentine's Day I was hooked, they lasted SOOOO long! Seriously and my whole office smelled divine.
Hyperice Hypervolt – not sure if this is for pleasure or pain… but it works, I use it every week! If you need to do some myofascial release, massage those sore quads from your walks, (or Cody Peloton rides) this will fix all your worries!
Light Ring – if you are spending all day on Zoom like me, this is a flattering light ring you can adjust regardless of the light in your space.
Mr. Smith Hair Products – my dear friend and famous DC hairdresser gifted me this line and I am obsessed! Their styling products are incredible.
$500+
Jura Coffee
Machine – we have the white version, it's a decadent and elegant machine that makes the most delish coffee each day.
Airwrap by Dyson
– this was a Christmas gift to me this year. It has become a fun quarantine tool, it's an obscene amount of money for a hair tool, BUT it creates the most ridiculous curls that last for 3 days! Took me about 3 times to actually work out how to use it, and watching lots of videos online…so there's that, but I am SO glad I treated myself. I also just worked out how to use the smoothing option, it's really cool.
$1500+
Peloton
– if you follow me on social you know this ridiculous bike (that goes nowhere) is honestly the BEST thing I have ever bought. I have had it for many years, use it most days, and over the years it has become more than a bike. It offers rides, barre, boot camps, yoga, meditation, running and so much more. If you decide to get one for yourself, use my referral code at check out: PZ6H46 and you get something off or something added… depends on the promotion (and they send me a gift voucher, sweet).