Need an Aussie-Awesome Opening Keynote Speaker? Folding Time™
From the board room to the meeting table, leaders, employees and entrepreneurs alike relate immediately to my candid, engaging delivery style and strategies on Folding Time™ . I am an impact and influence strategies, happy little Aussie best known for how I can share practical, implementable strategies while energizing and audience and motivating them to get more done!
Need Productivity Expert Resources? Check out our NEW ONLINE PLATFORM
We'd love you to check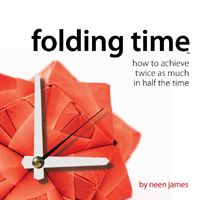 out our NEW Folding Time™ online mentoring platform and sign up today!
You can also sign up for our blog and use the content in your newsletters, and magazines to inform and motivate your team (we don't mind you sharing the love). You can also purchase our book Folding Time™ here.
Need Productivity Mentoring?
I love working one-on-one, consulting and mentoring some of the coolest clients!  I have an MBA from Australia, a solid background in learning and development and managing large teams at various corporations,and I am a perfect fit if your organizations is looking for support to focus on productivity strategies, tools and resources. I get to play with cool clients including Comcast, Cisco, Virgin, Pfizer, FBI and BMW, MTV (yes it's really cool). They all describe me as "authentic" and "passionate" and the 'energizer bunny'
What do clients say?
"Neen has been a facilitator partnering with Comcast on many leadership development initiatives. She has done superlative work in supporting our diversity and inclusion efforts. Whether developing internal talent to leading a professional development series for the Latino Professional Mentoring Network, Neen continues to get rave reviews from participants. I would highly recommend Neen James for any opportunity your organization may have relevant to people development."
A. Agnew
Executive Director of Diversity & Inclusion – Comcast Cable